Sustainability Strategy
Bora Kalıp Elements has always been a company focused on its ultimate goals since the first day it was founded. Today, it has started to also adopt the goal of promoting sustainable living. Our goal is to contribute to an ever living and ever growing environment with good conditions for our stakeholders, employees and business partners:
Without compromising the quality of our products
By creating products that are supplied in a sustainable way and produced by respectfully preserving the natural resources of the world.
Respect the rights of people and communities working together, wherever they are in the world.
Table: Our Sustainability Strategy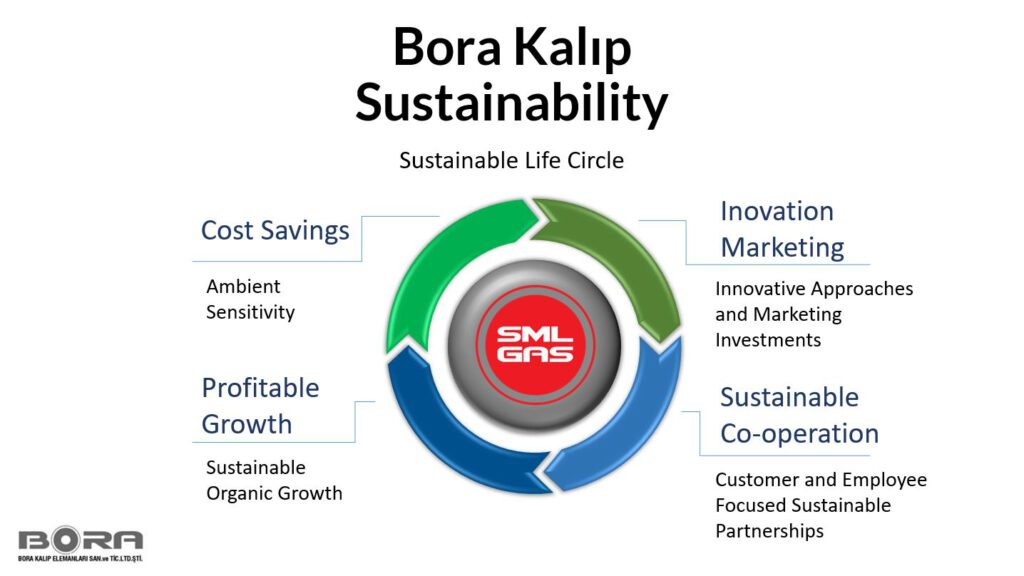 We believe that brands that have made sustainability one of the ultimate goals in the life cycle of their companies today, can achieve long-term success. The goal of growing with sustainable products, is also supported by our business partners. As Bora Kalıp Elements we see that many innovation opportunities are open for brands and product development processes, and we believe that by cooperating with many different partners, including non-profit organizations, companies can benefit from skills and networks that are not readily available for them yet. To be able to expand in terms of economic, environmental and social performance throughout the value chain is a challanging but a very valuable goal. As Bora Kalıp Elements, we are aware that it is necessary to create collaborations in order to create a huge change.
As Bora Kalıp Elements, we are aware that it is very likely to achieve sustainability, through continuous determination and cooperation, with a belief that a better conduct of business for the environment is possible.
Keywords: #Borakalip # Borakalipelements # Sustainability #Strategy #inovation