Development Process
As Bora Kalıp Elements, we consider constant close contact and cooperation in our sector and with our clients as one of the main factors of our development. We highly care for the benefits our products create in easing our clients' work.
In this context, by establishing a strong perspective on concepts of change, transformation and development as being some of the core elements of production process, we have sincerely adopted The Kaizen Technique and Philosophy, which has contributed to Japanese success in many business areas. As Bora Mold Elements, we try to apply the Kaizen Philosophy not only in our production process but also in every unit of our company and in our overall development. With this approach, we deem small and continuous progress as a major contributor to success.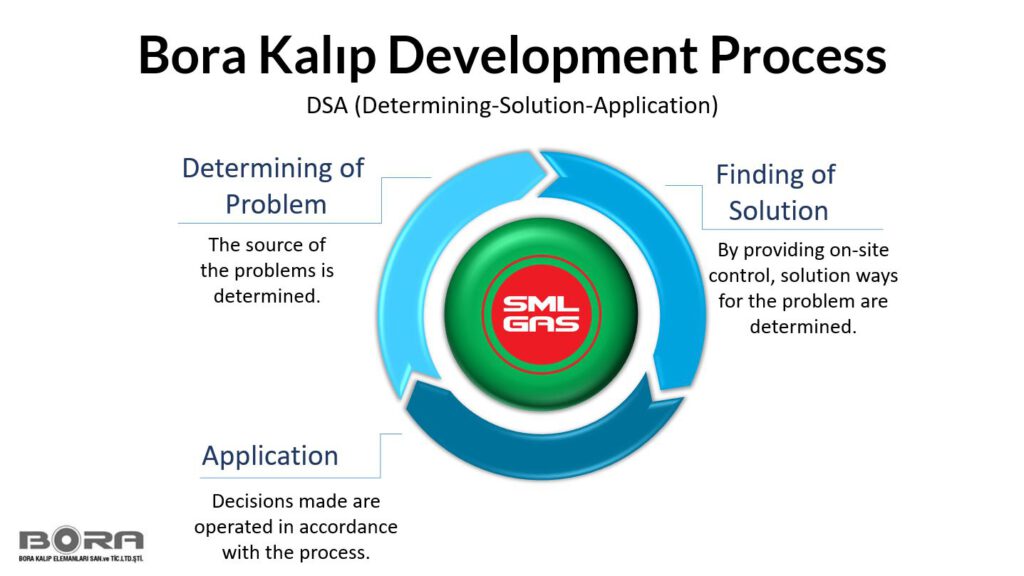 Development Process
Strong planning, implementing and controlling the quality in the development process with on the spot caution, are among our basic working principles. We take continuous action by implementing our system with our core principle, which is also called the PUKO cycle.
As Bora Kalıp Elements, we also supervise standardization and deem it as a critical action that contributes to our success in our entire work process.
Keywords: # Borakalıp # Development # Process #Kaizen # PUKÖ #Standardization # DevelopmentProcess